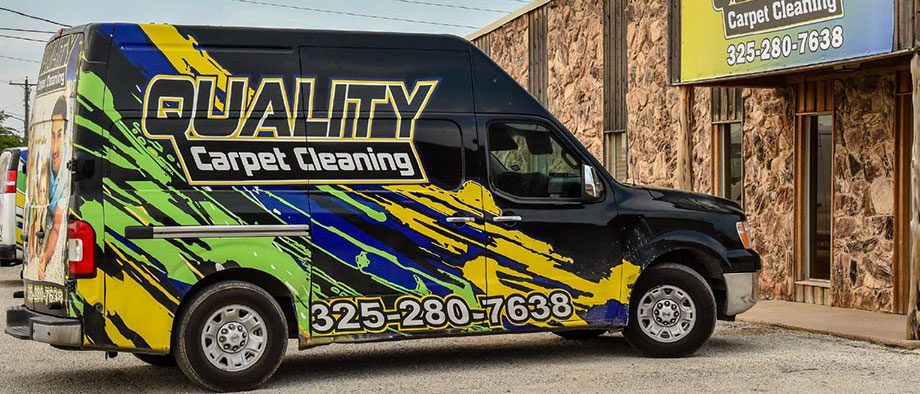 Carpet Cleaning Specialists Serving the Abilene, TX Region
At Quality Carpet + Restoration, we're proud to operate on the leading-edge of the flooring industry. In fact, our certified technicians have been trained to use the latest cleaning equipment on the market! This way, we're able to restore local carpets and flooring surfaces to like-new condition in no time at all. On top of that, we offer a selection of grout cleaning services, tile cleaning packages, and air duct cleaning services to suit your needs.
Explore the Latest Quality Carpet + Restoration Reviews
We've already told you about our selection of cleaning and restorations services, but why not hear from some of our satisfied clients? Property owners throughout the Abilene, TX region can't seem to say enough about our dedicated form of assistance! Whether you're in the market for carpet cleaning services or water extraction assistance, our team has got you covered every step of the way.
"Isaac did an amazing job on my carpet cleaning!"
– Sandra C.
"Your technician not only did an amazing clean but had some of the best customer service skills! Highly recommend Quality Carpet + Restoration."
– Bobby W.
"Quality cleaned my oriental rugs that were very delicate and did a fantastic job! Dropped off multiple rugs and had them ready in a timely manner."
– Jerome H.
"Great job as always. I will continue to use them every time I need some kind of cleaning on my rugs, upholstery, and more!"
– Kandon P.
"Always my go-to company here in town for getting my carpets cleaned!"
– Jackie V.
"The floors they lay always look phenomenal. If I ever have any issues with the floors, they are great about having a technician out as soon as possible to fix it and make it right!"
– Doug Y.
"My #1 carpet cleaning and flooring installation vendor here in town!"
– Stephen S.
Contact Our Carpet Cleaning Experts Today
If you're interested in revitalizing the flooring surfaces throughout your home, don't waste another moment. Simply contact one of our friendly representatives to schedule an upcoming appointment. Once we set a date and time, our experienced technicians will arrive at your home, fully prepared to restore the look and feel of your carpets. We're equipped to cleanse your rugs and tile surfaces in addition to our carpet cleaning services, so don't waste another moment. Reach out to Quality Carpet + Restoration today!